In this course you'll learn with all detail exactly how to pick a winning stock to invest for long term.
I will teach you how to shortlist good stocks from a pile of over 5,500 listed companies, how to investigate a company, study its financials, perform fundamental and qualitative analysis, how to value stocks, and lastly how to invest & make money with it.
Sounds good? Here is exactly what we will cover:
Introduction to investing: Here we will discuss what is value investing, why most people lose money in the stock market, what is the efficient market hypothesis, why its okay not to have a financial advisor and much more.
Financial Statements: The ability to read a financial statement separates a good investor from a mediocre one. In this module, you will learn how to read the financials of a company like balance sheet, income statement and cashflow statement. I'll also walk you through a real example of how to read financial statements using ITC annual report. Also, you'll learn other key elements to check in a financial report.
Financial Ratios: Before you actually spend hours of time reading the financial reports of every company, here I'll teach you how to use financial ratios to simplify financial statements and to evaluate firm's performance. You will learn valuation ratios, profitability ratios, liquidity ratios, solvency ratios and efficiency ratios. Further, I'll teach you exactly where you can find all these ratios (without doing any actual calculations).
Valuation of stocks: Here, I'll teach you how to value stocks with different approaches used by the analysts to find the intrinsic value of a company like discounted cash flow model, dividend discount model, relative valuation and more. By the end of this model, you will be fluent in different valuation techniques.
Finding winning stocks to invest: Step by step explanation of how to find stocks to analyze, how to analyze stocks- fundamental and qualitative analysis using different approaches like SWOT analysis, Porter's five forces etc. The key chapter here is- when to buy and when to sell.
Resources: Here you'll get a list of free financial websites, apps, links etc which will make your stock research 10x easier.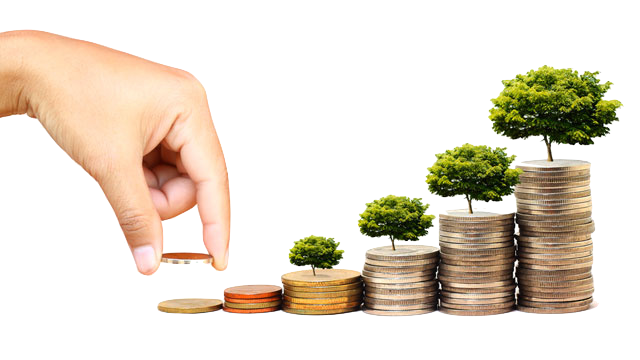 This is an awesome flagship course which means you will get:

*Disclaimer: This course is for educational purposes only. There will be no recommending of any particular stock in the course. However, various concepts in this course will be explained with the help of few stocks taken (as example) from the current Indian stock market.
Just like you I have invested thousands of rupees and many years educating myself, learning new skills. It's time to share that hard earned knowledge with the world and creating an online course is one of the best ways to do so, reach thousands of people.
Are you ready? Let's do it!
What are the requirements?
No prior stock market knowledge is required to take this course.
Who is HOW TO PICK WINNING STOCKS for?
Beginner Investors -
Newbie investors, this is for you. If you are interested in investing and do not know where to start, what to read, how to choose stocks, how to analyze the company and more, then this course is for you. This course will kick-start your financial journey.
Intermediate investors -
Are you investing for 6 months or more and..
You are not making money from your investments
Do not understand how to analyze a company and check its fundamentals
Rely on your broker/friends for stock recommendations
This course is also for you. The stock picking strategy in the course will help to select winning companies and validate their fundamentals for long-term investment.
Busy People -
The course is suitable for young busy professionals to senior working people. You can still learn to invest even in your hectic 9-to-5 day job. The course contains 2+ hours of straightforward and to-the-point video-based lessons (not like other courses that spend 8+ hours on content that 99% of investors will never use.
Who is HOW TO PICK WINNING STOCKS "NOT" for?
Those who are looking for quick tips or recommendation -
If you are looking for quick tips or stock recommendations, then please do not take this course as it will not fulfill your requirements.
Advance Investors -
The course is focused for the beginners to create a foundation to start their financial journey. If you are a seasoned investor and looking for an advanced course, then this course might not be suitable for you.
However, it's an excellent course for those investors who want to improve their skills, learn new insights, or gain more confidence when it comes to investing in stocks.
What can you expect after completing the course?
Complete understanding and confidence when investing in the Stock Market.
Will learn how to pick stocks for consistent returns in long-term.
Apply best practices and techniques to make your stock research efficient and easier.
And finally, making money with your investment.
**Certification available for STUDENTS after course completion (on request)**